Send a Telegram
We'll hand-deliver your message anywhere in the Helena area.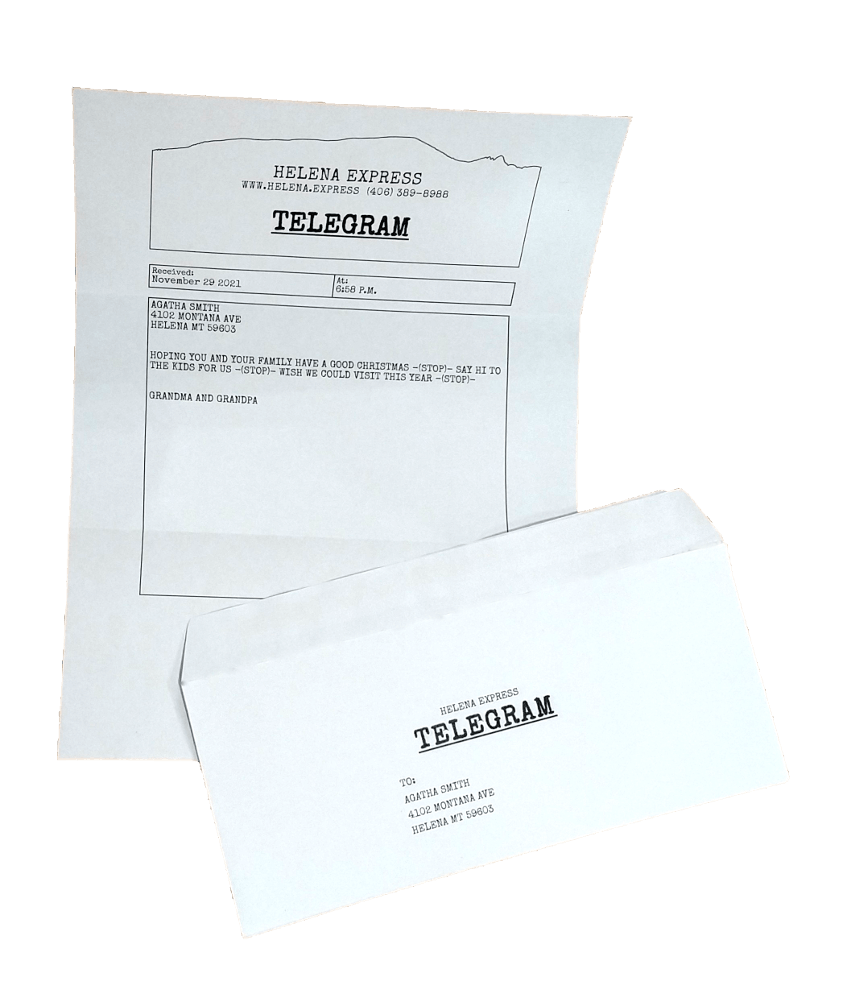 Did you know we also offer mobile shipping and notary services? We'll come to you and do it all so you can skip the line at the post office. Click here for info!
How does it work?
Write your message and the recipient's name and address below. When you're ready to send your message, just pay with a credit or debit card. We'll seal your message in an envelope and hand-deliver within 24 hours.
How much does it cost?
Each telegram is $15 delivered anywhere in the Helena area. There are no other fees. You'll be prompted to pay when you press the Send Telegram button.
Where do you deliver to?
We'll deliver your message to anywhere in Helena, East Helena, Montana City, the Helena Valley, and the hills around Helena. If the destination doesn't have a street address, you can provide GPS coordinates or a FixPhrase in the address box. If you put in a destination outside the Helena area, your telegram will be delivered by the postal service.
What if the recipient isn't home?
We'll leave a note and try again the following day, usually at a different time of day. If nobody answers the second time, we'll either leave the telegram at their front door or, if you request it in the special instructions, send it to them via the U.S. Mail.